by Philipp Griess. *Grimme Preis Nomination 2021.
At the epicenter of global warming. The MOSAiC expedition.
Embark on the largest polar expedition in our history: the icebreaker Polarstern sailed to spend a year drifting through the Arctic Ocean – trapped in ice. The goal of the expedition was to take the closest look ever at the Arctic as the epicenter of global warming and to gain fundamental insights that are key to better understand global climate change.
Following in the footsteps of Fridtjof Nansen's ground-breaking expedition with his wooden sailing ship Fram in 1893-1896, this expedition brought a modern research icebreaker close to the north pole for a full year including for the first time in polar winter. The data gathered will be used by scientists around the globe to take climate research to a completely new level.
In the Arctic, the temperature rise exceeds has exceeded the average global warming by a factor of two to three, resulting in rapidly declining sea-ice extent and thickness. Arctic inhabitants as well as fishermen, resource managers, industry, and politicians require reliable forecasts of future environmental changes. Unfortunately, scientific data from the central Arctic is still rare, especially during winter months. Scientists from nearly 90 institutes and organisations in 16 countries joined forces to fill this gap of central Arctic knowledge via an ambitious expedition.
The international MOSAiC expedition is a unique polar science project with a group of 100 people onboard the Polarstern icebreaker, frozen into, and drift with, the Arctic sea ice for one year across the Arctic polar cap. It is a complex, multidisciplinary climate research mission in a remote and hostile part of the planet, set-up to understand the rapidly changing, yet largely unexplored environment of the Central Arctic Ocean. As the Arctic is a core driver of the Earth's climate system, the expedition's results are crucial to understand and project the regional and global consequences of these changes for human civilization and life on earth.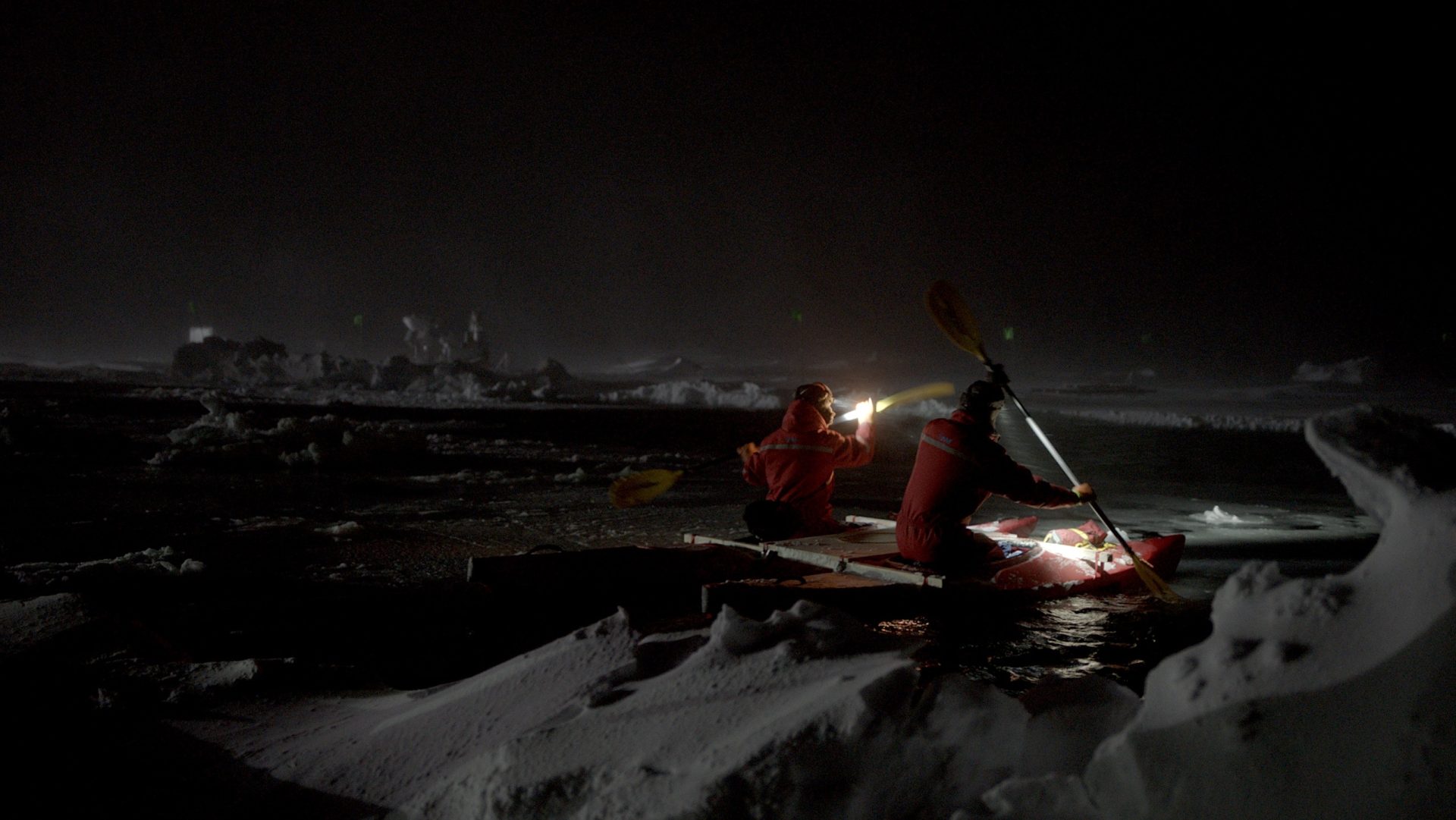 all Film stills – UFA/Jakob Stark 2019/2020
shot on Alexa Mini 4K
Production
UFA
Produzenten
Nico Hofmann and Ute Biernat
Executive Producer
Uli Zahn
Producer
Philipp Grieß
Documentary film Crew
of 100 shooting days
DoP: Jakob Stark
2.Unit/Sound: Nikolaus von Schlebrügge
behind the scenes
Set Photo by Esther Horvath – Jakob in front of the Icebreaker Polarstern