Jakob has shot films around the world with a passion for craftsmanship and stunning cinematography.
He shares his time between Berlin, Baltic Sea (Mecklenburg) and South Tyrol (IDM Effekt).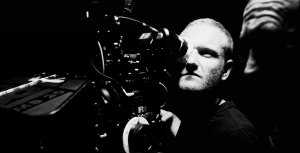 Jakob graduated from ZeLIG Film School (Italy, 2007-2010) with distinction. His diploma film – 'Guanape Sur'  – received invitations to over 50 film festivals including Camerimage and IDFA 2011. It went on to win prices in San Sebastian, the IDA Award, Silver Docs, i. a., including a few prizes for best cinematography.
During film school, Jakob travelled to Vissarion's spiritual community in central Siberia to film the silent 16mm documentary '13, 14, 15' which premiered at IDFA and won Best Student Film in Arceuil Film Festival, France.
At the age of 18, nearly 10 years before finishing film school, Jakob shot his first fiction feature film '4 Kings 3 Rules' as DoP. A 90 minute ganster drama located in a socially deprived Berlin Kreuzberg tower block. The film had its world premiere at the Hofer Filmtage.
Jakob shot his feature documentary debut film 'Dal Profondo' (From the Depths) for director Valentina Pedicini which received the prestigious award Best Italian Documentary at the 8th International Film Festival Rome, shortlisted for the David Di Donatello award for Best Feature Length Doc, and won the Best Cinematography Award at Al Jazeera International Film Festival. At the same time, he shot 'What is Left(?)' by Luca Ragazzi and Gustav Hofer, which ran at Visions du Réel, HotDocs, Sheffield and IDFA.
In 2015, Jakob teamed up again with Valentina to shoot the short 'Era Ieri' (It was Yesterday) which had it's world premiere at the 73rd Venice film festival 2016 and showed at BFI in the UK, it received Best Cinematography at Officinema 2017 in Italy.
In the same year 'Demi-Vie a Fukushima' (Half Life in Fukushima) went into production, a film about the last man living in the no-go-zone of Fukushima,  on Super 16mm film. It premiered at Visions du Réel 2016, followed by HotDocs and 30 other film festivals, going on to win prices such as Best Documentary Feature at dokumentART 2017, Germany. Other awards included Best documentary at Silk Road Film Festival 2017 in Ireland and Best documentary at Broadway International Film Festival 2017 in the US.
Straight after Demi-Vie a Fukushima, Jakob went into the production of 'System Milk' by Andreas Pichler, a critical and intelligent analysis of World Wide Industrial Milk production. It was awarded best film at FSFF 2017 and nominated at CPH:DOX 2017.
The 2017 documentary film, 'Dream Boat', – a film about 3,000 gays on a cruise ship – premiered at the 67th Berlinale and received a nomination at the DOK.fest Munich 2017 for the ARRI Amira Camera Award.  The film went on to screen at over 20 festivals worldwide, including Sheffield and DocsMX. The film is currently showing on Netflix.
Also in 2017, Jakob filmed 'The Hedgedogs Dilemma' by Francesca Scalisi, produced by Mark Olexa in Switzerland. A Daughter-Father coming of age fiction film about a competitive teenage high diver. "A beautiful shoot with a beautiful crew". Shot on Alexa with high speed vintage lenses. The film will be released for the awards season of 2018/2019.
Jakob reteamed with Veronika Kaserer for 'Ueberall Wo Wir Sind' (Everywhere We Are)  – a film about the death of a young dance teacher and his family – realized in 2017. It had its world premiere  at the 68th Berlinale 2018 and won  the prestigious Compass-Perspektive-Award for the Best Film in the Programme Perspektive Deutsches Kino. Currently showing in Cinemas. The next festival destination will be Kasseler Doktage 2018.
Jakob was then given the opportunity to work on the 8 x 52min TV series  'The Art of Museums' for beetz bros film production.  Focusing on the acclaimed masterpieces of eight distinguished galleries, bringing Jakob to the Nationalgalerie in Berlin, Museo del Prado in Madrid, Musée d'Orsay in Paris, the Munch Museum in Oslo and the Kunsthistorisches Museum Vienna.  An amazing shoot by the director Ralf Pleger featuring well-known artists who were fortunate enough to be captured in front of vintage lenses. The crew dared to film dolly-tracking-remote-head-crane-moving-light pictures in super short time.
In the final stages, shortly to be released is 'The War on my Phone' by Elke Sasse. A contemporary view of the war in Syria, a war that is still raging for a lot of refugees living in Europe – The film will have its world premiere at Dok Leipzig 2018. A film which takes the audience closer to the painful meaning of war and the people who try to remain good, proud and strong as they endure this time.
More recently, he has shot the creative documentary film 'Riafn!' (wt) by the talented director Hannes Lang. An art film about the calls of shepherds to guide the animals down the mountains. 9 of beautiful and inspiring weeks of shooting in the Alps of Italy.
Jakob just finished the latest Music video for Incredible Herrengedeck 'Minimalkonsens Bier' directed by Jessica Duerwald – Finesse Chanson Punk Rock!
Currently he is involved in the ongoing production of 'Fire on Air' by Christin Berg. An artfilm project using fictional and documentary elements about a female nomad.
Driven by his passion to render moving narratives into striking, seductive visual imagery, Jakob welcomes opportunities to collaborate in the production of unique cinema.
AWARDS and FESTIVALS selected
THE WAR ON MY PHONE by Elke Sasse
*Dok Leipzig 2018 – world premiere | Germany
UEBERALL WO WIR SIND by Veronika Kaserer
*WINNER at 68th Berlinale – Perspektive Deutsches Kino 2018 | Germany
*35th Kasseler Dokfest 2018 – main competition | Germany
Cinema released | Germany | Italy
DAS SYSTEM MILCH by Andreas Pichler
*CPH:DOX | Denmark
*Winner at FSFF 2017 – Horizonte Price | Germany
*Kasseler Dokfest | Germany
*DocPoint Helsinki | Finnland
*FReDD | France
*DCEFF-Environmental Film Festival | USA
Cinema and TV released and on | Austria | Germany | Italy
DREAM BOAT by Tristan Ferland Milewski | location director Veronika Kaserer
*67th Berlinale – Panorama 2017 | Germany
*DOK.fest Munich 2017 – Official Selection – ARRI Amira camera award nomination | Germany
*Sheffield Doc/Fest | UK
*DocsMX | Mexico
Cinema and TV released and on Netflix | US | France | Germany
ERA IERI (IT WAS YESTERDAY) by Valentina Pedicini
*Mostra Internazionale d'Arte Cinematografica di Venezia 2016 | Italy
*BFI Flare: London LGBT Film Festival | UK
*Athens International Film Festival 2016 | Greece
*Festa del Cinema di Roma 2016 – Roma Cine Fest | Italy
*Florence Short Film Festival 2016 | Italy
*WINNER Best Cinematography Visioni Italiane – Officinema 2017
DEMI-VIE A FUKUSHIMA (HALF-LIFE IN FUKUSHIMA) by Mark Olexa
*HotDocs Toronto 2016 | Canada
*Visions Du Réel – Int'l Competition 2016 | Switzerland
*Best Documentary Feature at dokumentART European FF'17 | Germany
*Best documentary at Silk Road FF'17 | Ireland
*Best documentary at Broadway International FF'17 | USA
*Solothurner Filmtage | Switzerland
*Cinemambiente 2016 | Italy
*Doc Buenos Aires | Argentina
*FIDOCS | Chile
*Atlantidocs | Uruguay
*This Human World Film Festival | Austria
*San Francisco International Film Festival | US
*Cinema and TV released | Switzerland
VON MÄNNERN UND VÄTERN by Andreas Pichler and Martin Prinz
*Dok.fest Munich 2016 | Germany
*Bozener Filmtage 2016 | Italy
*Cinema and TV released
DAL PROFONDO (FROM THE DEPTHS) by Valentina Pedicini
*WINNER Best Italian Documentary – 8th IFF Rome Premio Doc It | Italy
*WINNER Best Cinematography  – Al Jazeera IFF 2014 | Qatar
*WINNER – Award for Best Film – Visione Fuori Raccardo IFF | Italy
*Shortlisted – David Di Donatello Feature Length Award 2014 | Italy
*Special Mention – Nastri d'Argento FF 2014 | Italy
*Special Mention – Bellaria Film Festival 2014 | Italy
*Special Mention – Sguardi Altrove FF 2014 | Italy
*Special Mention – Docville Intl. Selection 2014 | Belgium
*IDFA – Intl. Documentary Film Festival 2015 | Netherlands
*Vision du Reel 2014 – officale selection Regard Neuf | CH
*54th Festival Dei Popoli – IFF Documentary | Italy
*International 1001 Documentary Film Festival | Turkey
*Jean Rouch International Film Festival | France
*Festival dei Popoli | Italy
and 30 other
*Cinema and TV released
WHAT IS LEFT (?) by Gustav Hofer & Luca Ragazzi
*HotDocs Toronto 2014 | Canada
*Sheffield Doc/Fest 2014 | UK
*IDFA – Intl. Documentary Film Festival 2014 | Netherlands
*DOK.Fest Munich 2014 | Germany
*Annecy Italian Film Festival | France
*Univercine Cinema Italien 2014 | Italy
*Doc. Viaggi politici e poetici 2014 | Italy
*Cinema and TV released | Italy
THE LITHIUM-REVOLUTION by Andreas Pichler
*Herbert Quandt Media Award 2013
*8th International Science Film Festival World of Knowledge 2013 | Russia
*Life Sciences Film Festival 2013 | Czech Republic
*Life after Oil Award 2014 | Italy
*Festival du Film Vert 2015 | Switzerland
*One Earth Film Festival | USA
*Ahvaz International Science Film Festival 2015 | Iran
*Cinema and TV released | Germany and other
GUAÑAPE SUR by Janos Richter
*BEST CINEMATOGRAPHY – Camera Award
at International Film Festival Munich | Germany
*BEST CINEMATOGRAPHY – Eagle Eye Award at the Humbolt Film Festival | Cananda
*CAMERIMAGE 2010 – 18th Edition of the Intl.
Film Festival of the Art of Cinematography | Poland
*IDA Award 2011 – Best Documentary | US
*WINNER at SILVERDOCS | AFI/Discovery Channel Doc Festival –
Sterling Award for Best Short Film | US
*Special Mention DONOSTIA – SAN SEBASTIÁN International Film Festival | Spain
*FINALIST at Cineman Eye Honores, NY –
Outstanding Achievement in Nonfiction Short Filmmaking | US
*WINNER at Festival Internacional de Cine de Monterrey –
Best intl. Short Documentary | Mexico
*WINNER at Sapporo Short Festival –
Best Documentary International Competition | Japan
*WINNER at Skena Up –
Best Documentary Intl. Students Film and Theatre Festival | Kosovo
*WINNER at River Film Festival – Premio Miglior Documentario –
Best Documentary | Italy
*IDFA – Intl. Documentary Film Festival | Netherlands
*HOT DOCS – Intl. Documentary Film Festival | Canada
*VISIONS DU RÉEL 2011 – Festival De Cinema | Swiss
*TRUE / FALSE Film Fest Columbia 2011 | US
*CIFF – Camden International Filmfestival | US
*Thessaloniki 13th intl. Doc Festival 2011 | Greece
*CANNES 65TH – short film corner | France
and 40 other
13, 14, 15 by Claudius Beutler
*WINNER at Les Ecrains Doc Arceui Prix Écoles et formations | France
*IDFA – Intl. Documentary Film Festival | Netherlands
*3rd Prize – Allgaeuer Kurzfilmfestival 2009 | D
*IPIFF – 5th Independent Producers Intl. Film Festival | Romania
*VIII Open St. Petersburg Film Festival | Russia
*BG – Breaking Ground 2010 Amsterdam | Netherlands
*CortoPotere – 10th Shortfilmfestival 2010 Bergamo | Italy
Promoted by "German Films"
*IDFA TV – Special theme program with creative talents
VIER KOENIGE, DREI REGELN by Jonas Knudsen
*HOF International Film Festival 2003 | Germany
Cinema and TV released | Germany